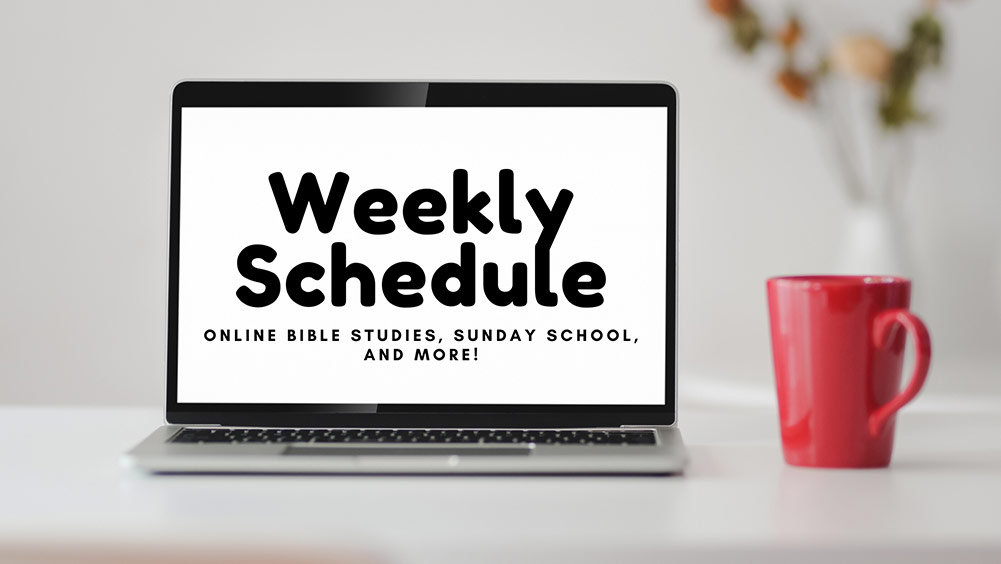 We are committed to continue to offer virtual Sunday School classes and other way you can connect both online and in person. This page will list what activities are happening this week, and how you can join.
Sunday
9:45 AM Sunday School - Infants through Adults
11:00 AM In-Person and Online Morning Worship
4:30 PM Women's Bible Study
5:40 PM Gathering for Worship
6:00 PM Send Sundays
Pastor Will - Romans Deep Dive (Sanctuary/Zoom)
Rusty Capps - Walk Through the Bible (Downstairs/Facebook)
D-Groups - Location Varies!
Wednesday
6:15 PM Wild Wednesdays
(All mid-week activities will focus completely on our kids and students from Infant through 12th grade)
7:30 PM Choir Practice