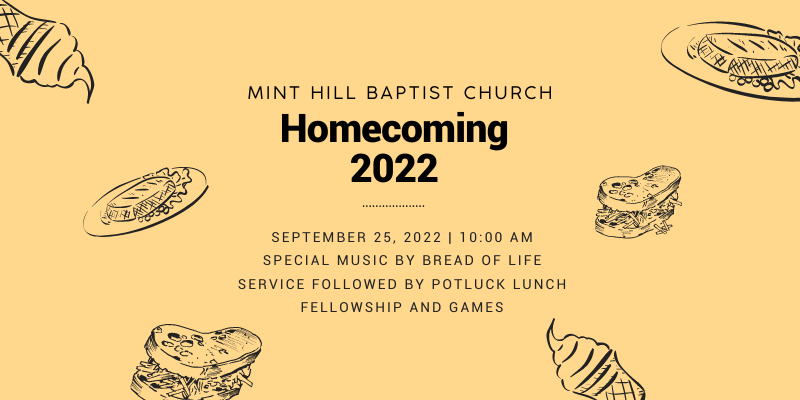 HOMECOMING & REVIVAL – SAVE THE DATE
Make plans to join us for Homecoming at Mint Hill Baptist Church on Sunday, September 25 at 10:00 AM.
We will have special music by Bread of Life. Then following the service we will have a Potluck meal, Fellowship, and Games.
We will not have Sunday School on Homecoming Sunday.
Then each evening, starting Sunday, September 25 – Tuesday, September 27 will be Revival.
Make plans to join us!