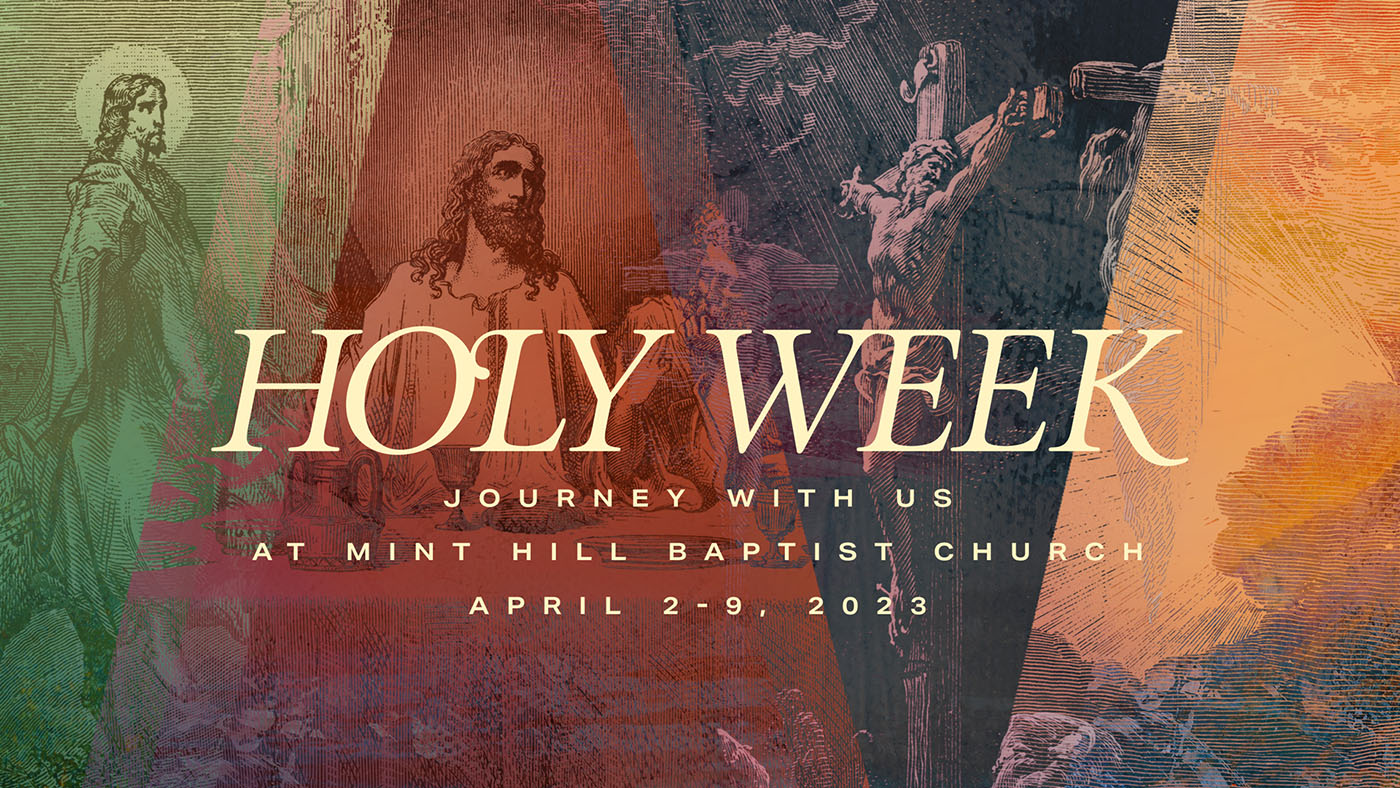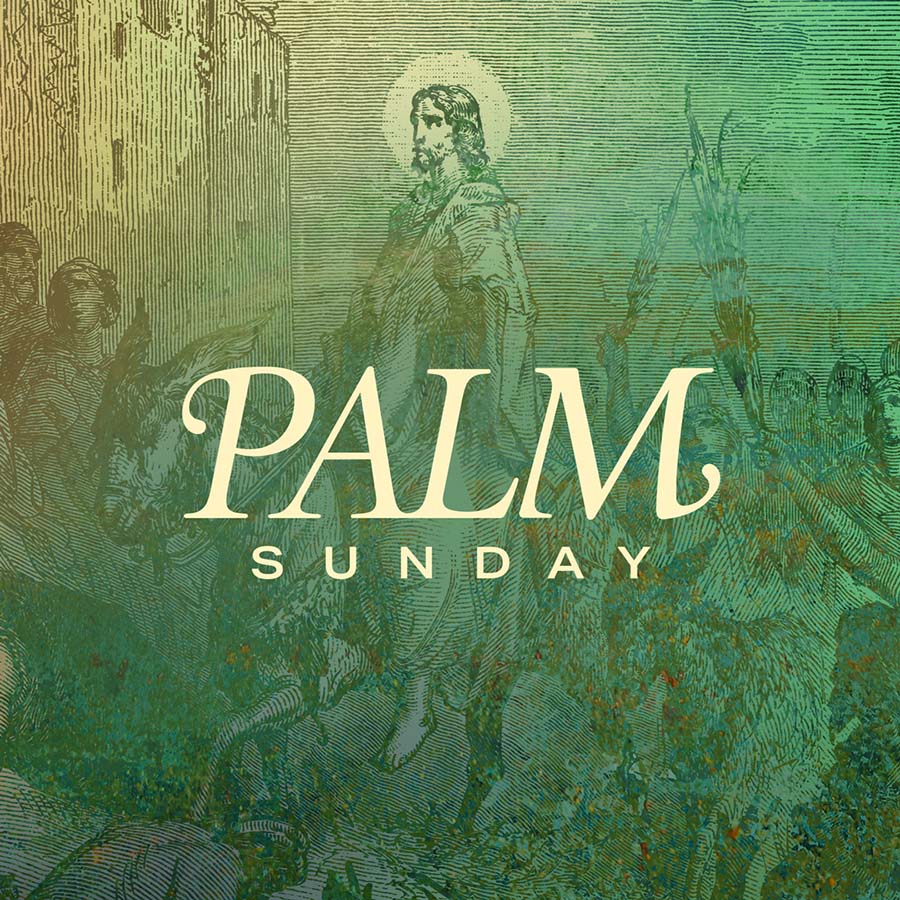 As we enter into Holy Week on Palm Sunday, our hearts and minds are focused on 2,000 years ago when our Savior Jesus Christ rode into Jerusalem in triumph! Our children will begin the service waving palm branches and shouting "Blessed is He who comes in the name of the Lord!" Join us for the start of Holy Week this Sunday, April 2 at 11:00 AM!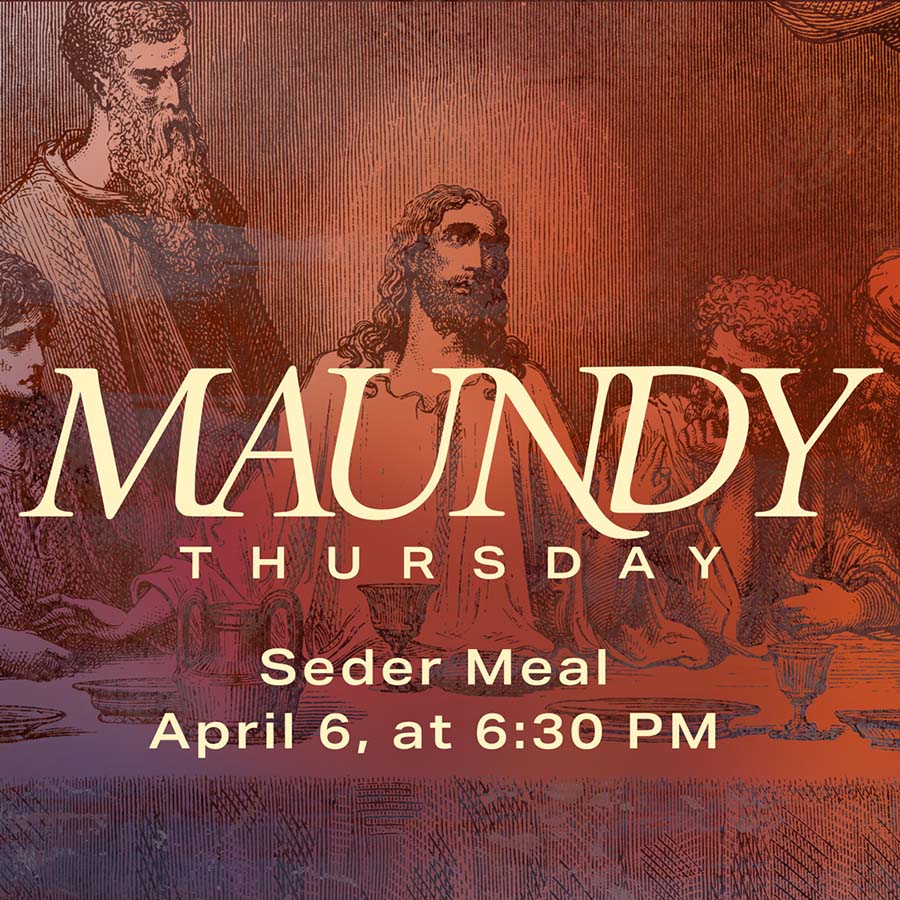 Families, join us Thursday, April 6 at 6:30 PM in the Fellowship Hall for the Maundy Thursday Passover Seder Meal. We will focus on the Last Supper and discuss in detail the Passover Seder and how it points to Jesus! The meal will also be interactive as everyone gathered will participate in each element of the Seder, including a special time for the kids! During the service, we will continue our fellowship with a potluck meal. We ask that each family brings a dish to share. Please use this link to register your family so that we can have a headcount for the evening.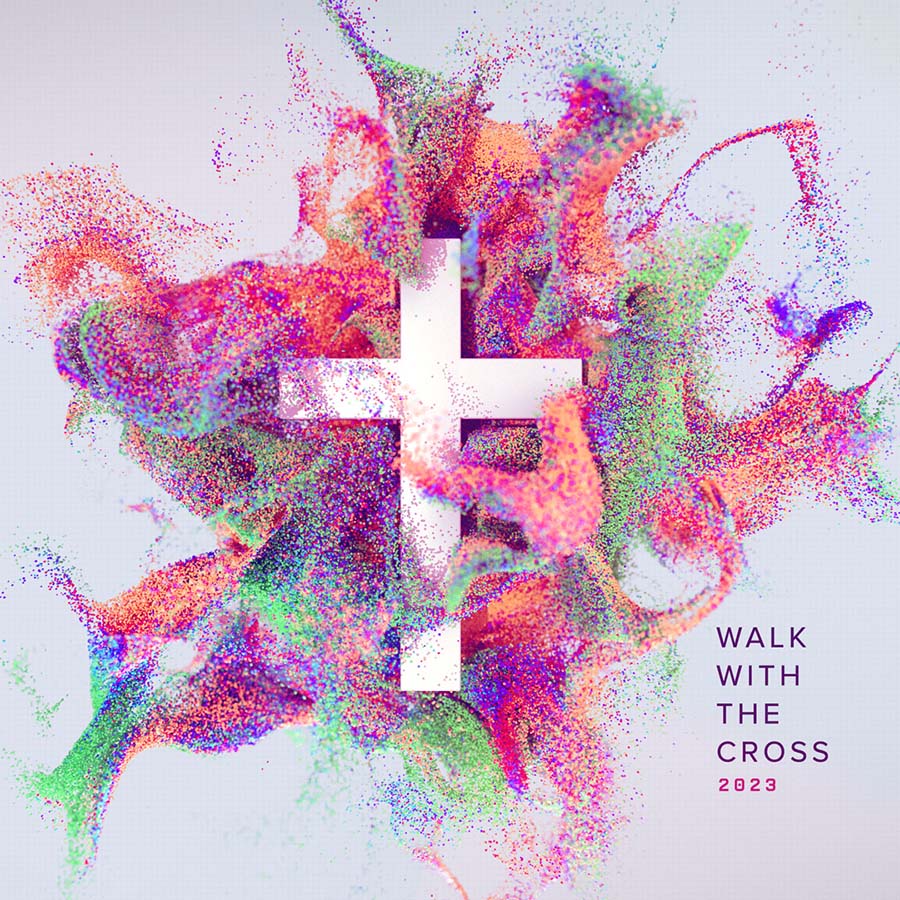 Join us on Good Friday, April 7, as several churches from the community join together in an Easter celebration of Christ's death, burial, and resurrection. We'll carry the cross through Mint Hill as a testimony to what Jesus has done in our lives and to the hope He wants to offer the people of Mint Hill!
Sanctuary opens for individual prayer at 8:00 AM.
Please note the new time! At 9:00 AM on the lawn in front of the sanctuary, we will come together for worship, reading scriptures of the account of the crucifixion, and carrying the cross down Matthews Mint Hill Road. The cross will be placed and stand through the weekend at the town square. If you need a ride on the golf cart during the event please call the church office.
Children's Good Friday activities begin in the Fellowship Hall at 11:00 AM.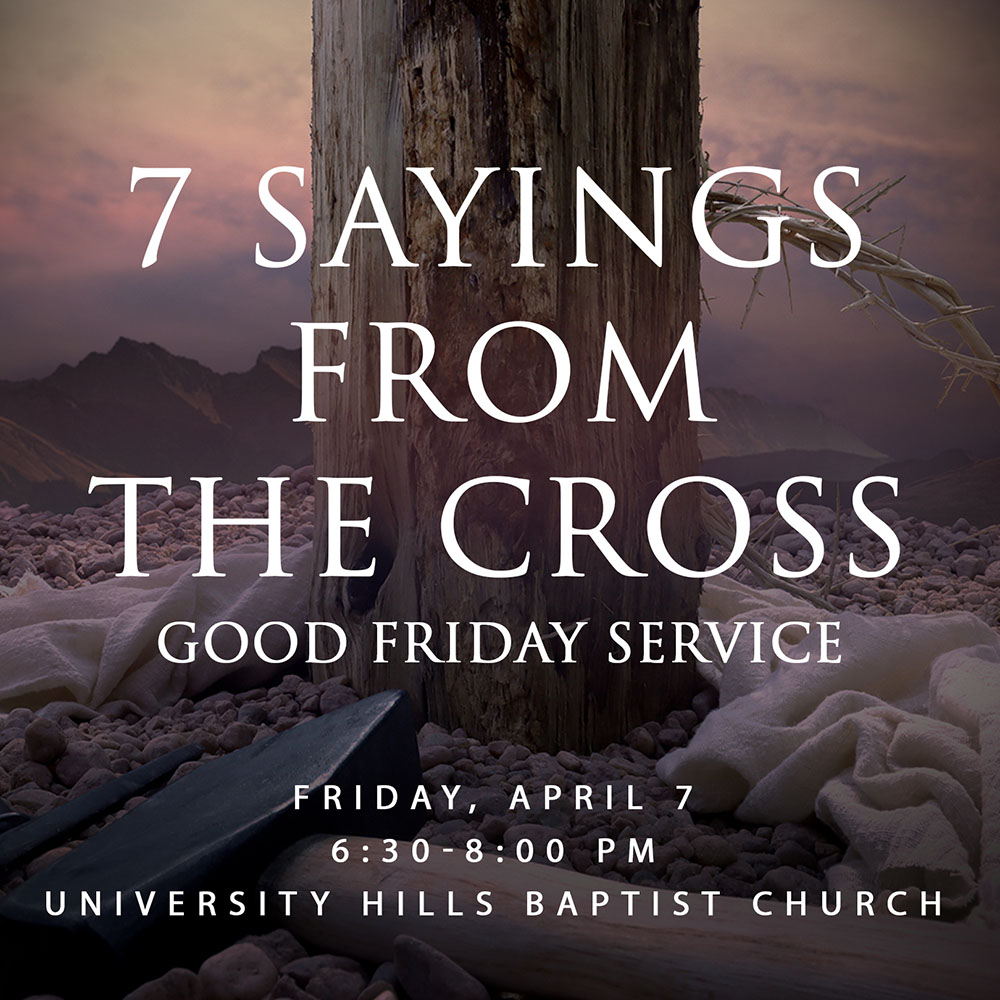 Join us on Good Friday, April 7 at 6:30 PM at University Hills Baptist Church for an evening of worship and communion! Seven Pastors from Churches all over Charlotte will come together with a focus on the Seven Sayings of Jesus from the Cross. It will be a powerful night of reflection, unity, and worship. We will close the evening by participating in the Lord's Supper together.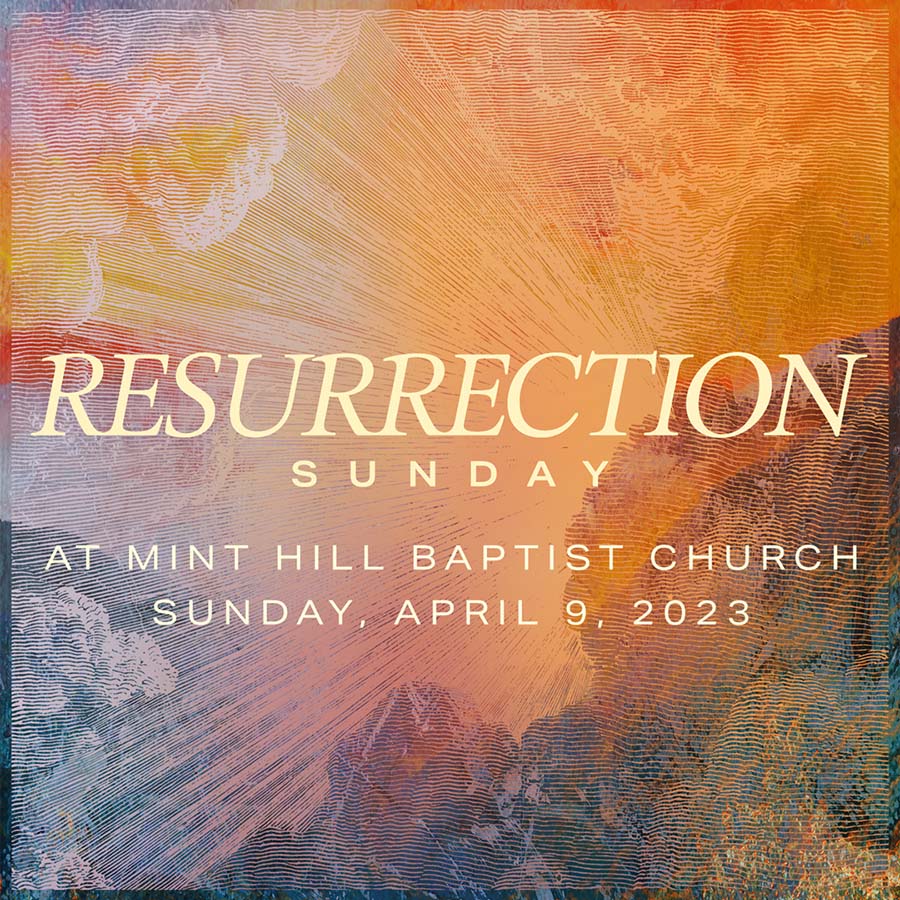 Celebrate Christ the Risen Savior Sunday Morning, April 9! All our Holy Week activities have focused us towards Resurrection Sunday! We will have many activities in the morning for the whole family to gather and worship together!
7:00 AM - Sunrise Service
8:30 AM - Breakfast in the Fellowship Hall
9:45 AM - Sunday School
11:00 AM - Easter Cantata and Sermon