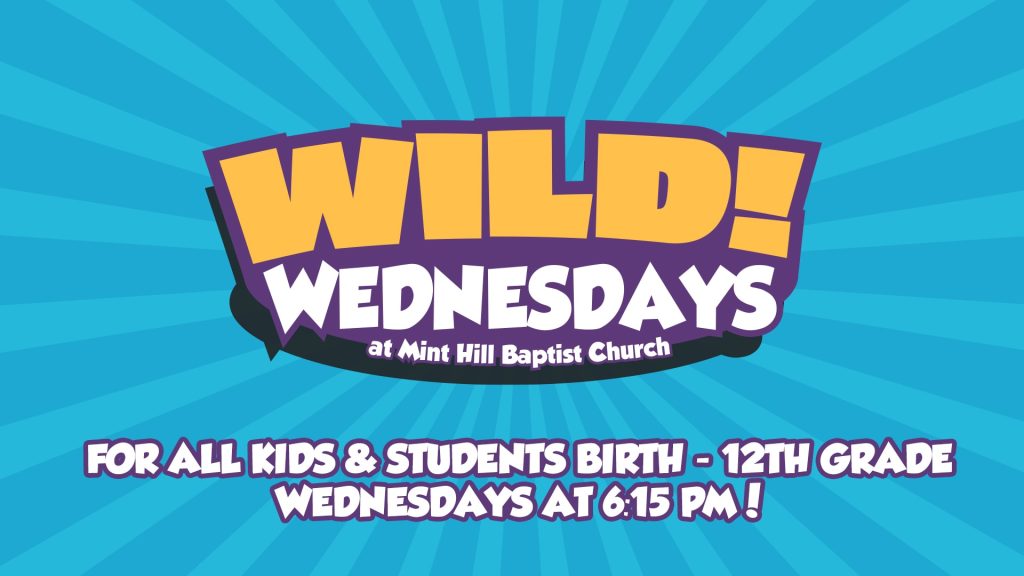 We are so excited for Wild Wednesdays!
Starting Wednesday night, October 6, 2021, at 6:15 PM, all mid-week activities will focus completely on our kids and students from Infant through 12th grade!
Our preschoolers will have age-appropriate lessons along with activities to help them understand there is a God who loves them and sent His Son Jesus to save them!
For our Elementary kids, we'll have a rotation time where they will have Bible Study, Craft and Recreation, and Music! Everything ties together to help them have a relationship with our covenant-keeping God!
Our Middle and High School students will have times of fun, fellowship, and small group Bible Study where they will dive into the FOUNDATIONS of their faith!
We want all of our kids to learn more about how to Love God, Love Others, and Make Disciples!
Make plans to have your child join us every Wednesday night at 6:15 PM this fall!